It's no secret that costs are rising rapidly in the UK and the wider world, not least with the pressure of soaring oil prices, energy bills, increasing wages and the cost of materials.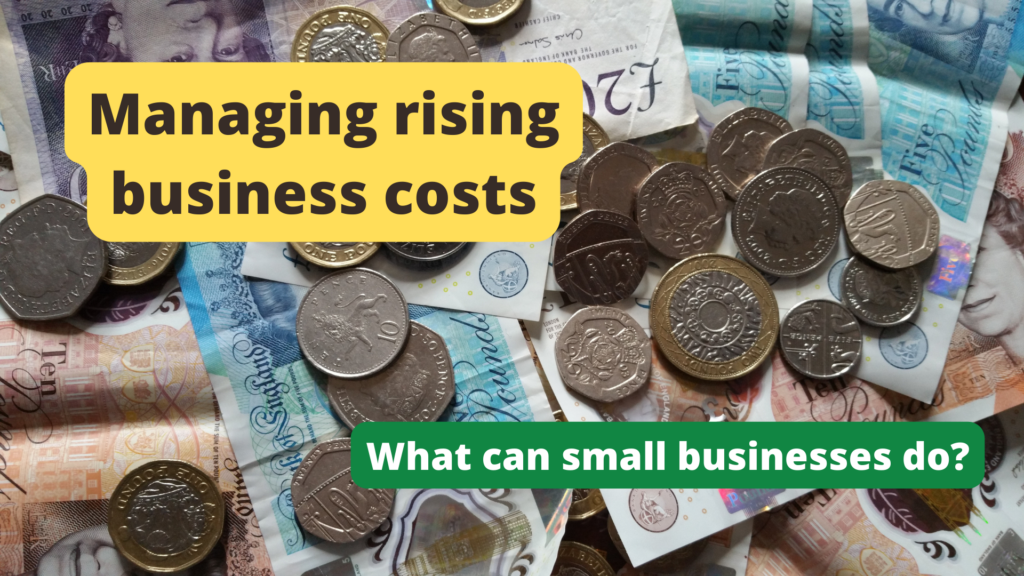 Research by The British Chambers of Commerce found earlier this year that 73% of UK firms are planning to raise prices. 62% said rocketing energy bills are a driving factor behind the need to increase costs, and this figure rises to 75% for manufacturers.
Small business owners are feeling the pain of these rising costs, compounded by rate rises that are mean debt repayments are also increasing. But what can you do to mitigate the impact of this worrying trend?
1. Increase your prices
If you haven't already responded with a price rise, it's likely to be the most effective solution. As we've seen above, almost three quarters of UK businesses are planning to put prices up.
Some estimates anticipate that inflation will hit 8% this year. Restaurants and hotel prices rose steeply in March and are expected to increase again now that the hospitality VAT cut has now expired as we recover from the pandemic.
All businesses are understandably nervous about putting prices up, but your profit margin is crucial to success.
2.    Introduce new price-efficient products and services

If you're in a particularly price-sensitive market, a further solution is to introduce keenly priced offers for your customers. The aim is to offer customers a less-expensive way to retain your services that preserves your profit margin. Think of a supermarket own brand – it provides the same product but saves on brand reputation, packaging and marketing costs.
You might achieve this be sourcing cheaper resources, transport options or by scaling back what you offer.
3. Review your spending

To reduce the impact of costs, you need to be clear about how much you're spending and on what. Reviewing your monthly and annual outgoings often highlights that you are paying for services and products that are not essential. Now is the ideal time to cut back on unnecessary payments.

An important part of this is reviewing and benchmarking your suppliers – whether that be your energy provider, IT service or cleaning services. It's likely these costs will increase too in the coming months, so shop around to make sure you're getting the most effective deal.
4. Look for efficiencies
There will always be ways that your business can operate more efficiently. With fuel costs at a premium, can you reduce your transport costs? Replace face to face meetings with online appointments; make fewer trips to your supplier; group your deliveries by location.
There may be an option to downsize your premises or sublet your space for an extra income. Look too at reducing your energy consumption. Turn equipment off overnight, lower the thermostat, even sell business equipment that is rarely used.
5. Seek advice

Don't suffer in silence. If you're unsure of the right course for your business in the current economic environment, seek help. Talk to other business owners, contact the government's business support helpline or talk to your accountant.
Accountants like us can be a big help in helping you prioritise what's important, seeking out possible options for funding, find ways to reduce your tax and suggest other ideas that you may not have considered. We work with many small businesses and have a great deal of experience to draw upon.
Find out how we can help as accountants in the Lune Valley. We provide everything from bookkeeping services and payroll to tax returns. Get in touch.